To appreciate Umbria, the most useful resource is time. The travelling tourist must have time to stop in the places he passes through, he must be able to deviate his route because he is attracted by the thousand faces of a reality that seduces and surprises you.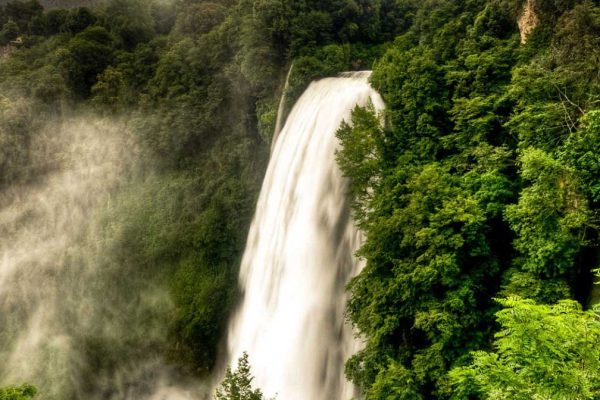 Terni and Valnerina:
nature wants to play with you
The magic of a unique land where people and nature work side-by-side and create a rapturous balance just waiting to be discovered. Experience it by bicycle, on foot or on horseback. Challenge the waters of its rivers and explore the huge variety of experiences that the Marmore Falls and the Nera Valley offer within a radius of just 20 km. One of a kind in Europe, less than an hour from Rome!